We understand a new home roof is a major investment – make sure it's done right the first time. No matter how big or small the job, Associate Roofing Martha's Vineyard has a proven track record. Whether you need a simple roof repair or a full replacement roof.
Our roofing experience includes:
New Roof Installation
Roof Repairs and Maintenance
Roof Replacement
Custom Roofs
Our Martha's Vineyard residential roofing team represents the best in the roofing industry.
Our expertise covers the full range of residential roofing needs:
Copper & Slate Roofs

Tile Roof

Red Cedar Roofs

Asphalt Shingle Roofs

Certainteed Grand Manor

Coastal Storm Proof Applications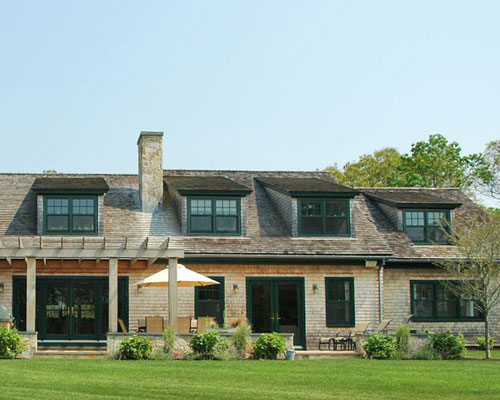 Associate Roofing is an experienced roofer. We provide quality roofing services at affordable prices to homeowners on Martha's Vineyard. No matter how big or small, we will build and install a solid roof system for your home. Our professional roofers will explain to you step by step how we will install your roof. And, guide you in making the appropriate choice of materials and applications for the style of your home. Also, we will work within your budget and time frame.
Your Home Is A Lifetime Investment.
Make Sure You Maintain The Roof That Protects It.
Since all roofing materials deteriorate from weather after time, especially from the salt air, it is necessary to maintain your roof. It is important to find and correct roof deterioration as soon as possible. Also, many roofing issues are flashing problems. So, we find repairing or replacing the flashing will solve a roof leak. Another common cause of roof leaks are broken or missing shingles, cracked vent booting, ice dams, skylight leaks, and clogged gutters.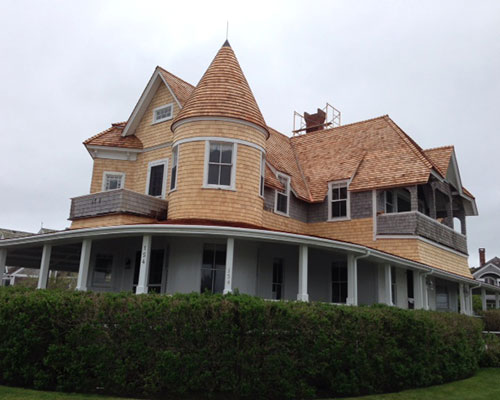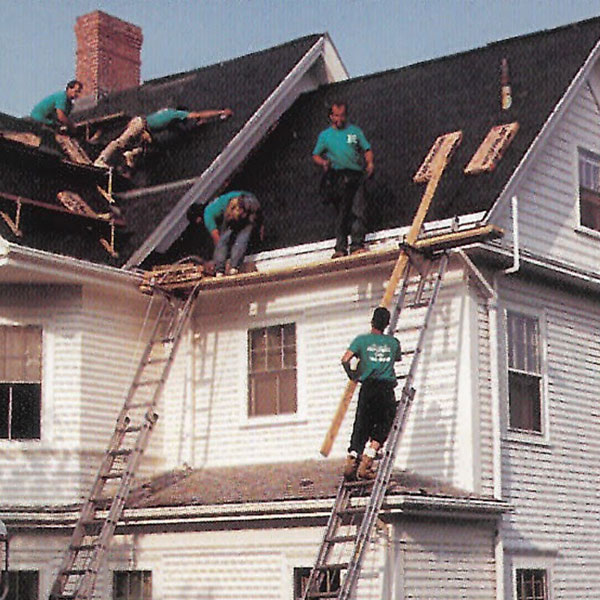 Replacing Your Home's Roof Can Seem Daunting.
Let Us Help You Make It Painless.
The professional roofers at Associate Roofing are here to help you through the roof replacement process. You don't want to replace your roof too soon but you don't want to wait so long that there are bigger issues. Also, it's a good idea to have your roof inspected periodically especially if you live in an area that experiences extreme weather.

There are several factors to consider when replacing your roof, such as size, pitch and roof materials. There are also many different types of roofing products…
A Custom Roof Can Add So Much To Your Home.
Let Us Help You Make It Painless.
Associate Roofing offers professional custom roofs installation, repairs and maintenance in the Boston and South Shore area. Our roofing company has experience installing all types of custom roofs. Therefore, we understand the intricacies of a custom roof.
Furthermore, Associate Roofing, we will work within your budget,
needs and style and help you make the appropriate choice of materials and applications for your home's roof.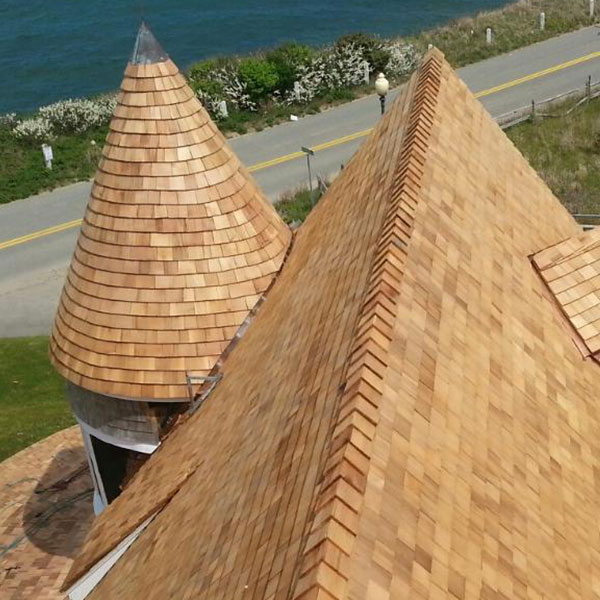 Request a Free Online Quote or ask us a question.
We will get back to you as soon as possible.
Residential Customer Testimonials
Hear What Clients Say About Associate Roofing
"Several years ago my painter over sprayed my pergola on my pool house resulting in the need to replace the roof. I hired Mike to do the job. It was completed in one day and looks as good today as the day it was done."
Sharon Britton and John Patrick
West Tisbury, Mass.
"The time had come to replace the roof on our home on Martha's Vineyard and we braced ourselves for the dread island construction drill: chase contractors who don't return calls or emails and flake on appointments, who provide incomplete bids and sketchy references and then take weeks to complete a job that requires your constant supervision. "
Billy Weberg
Vineyard Haven
"Thank you again. Reliable,proffessional,fast. They did my Vineyard garage roof in 2016 to perfection. I had no hesitation to call to have them do my main house in 2019.I am proud to say I'm a repeat customer , I'd never look further than Associate roofing for all my future needs. They make it all happen"
Thomas and Lynda Coffill
Edgartown, MA
"In the fall of 2015 we had the roof of our Martha's Vineyard home replaced by Associate Roofing. Our experience began with a meeting with the owner, Mike Lynch. He came to our home, assessed the situation, gave us a fair price and set a date for installation. His crew showed up on the expected date and time, a sometimes-unique experience on an Island where appointment times are a flexible commodity. They performed the work in one day. The new roof included a new skylight which had to be replaced. It is important to note that the roof is very steep and required skill and dexterity. The work was completed quickly and flawlessly. Neighbors have remarked on how nice the new roof is."
Jillian Buning
Chilmark, MA
"Associate Roofing did a beautiful roofing job on my seasonal rental cottage roof. Mike Lynch, owner of Associate Roofing, was a pleasure to do business with and I fully trust his contracting expertise. The crew cleaned up very well after the job was done. I look forward to using Associate Roofing in the future for more home projects!"
"Living in Amherst, when I needed a Martha's Vineyard emergency roof repair we called Associate Roofing. The most professional Martha's Vineyard Roof Company."
"Once again, I just wanted to let you know how pleased I am with my new Vineyard roof. I was amazed that your crew was able to complete the job in just one day. Your amazing crew was professional and competent. You are a pleasure to work with and as I informed you, I have already recommended your Vineyard Roofing company to a friend and will continue to do so in the future."